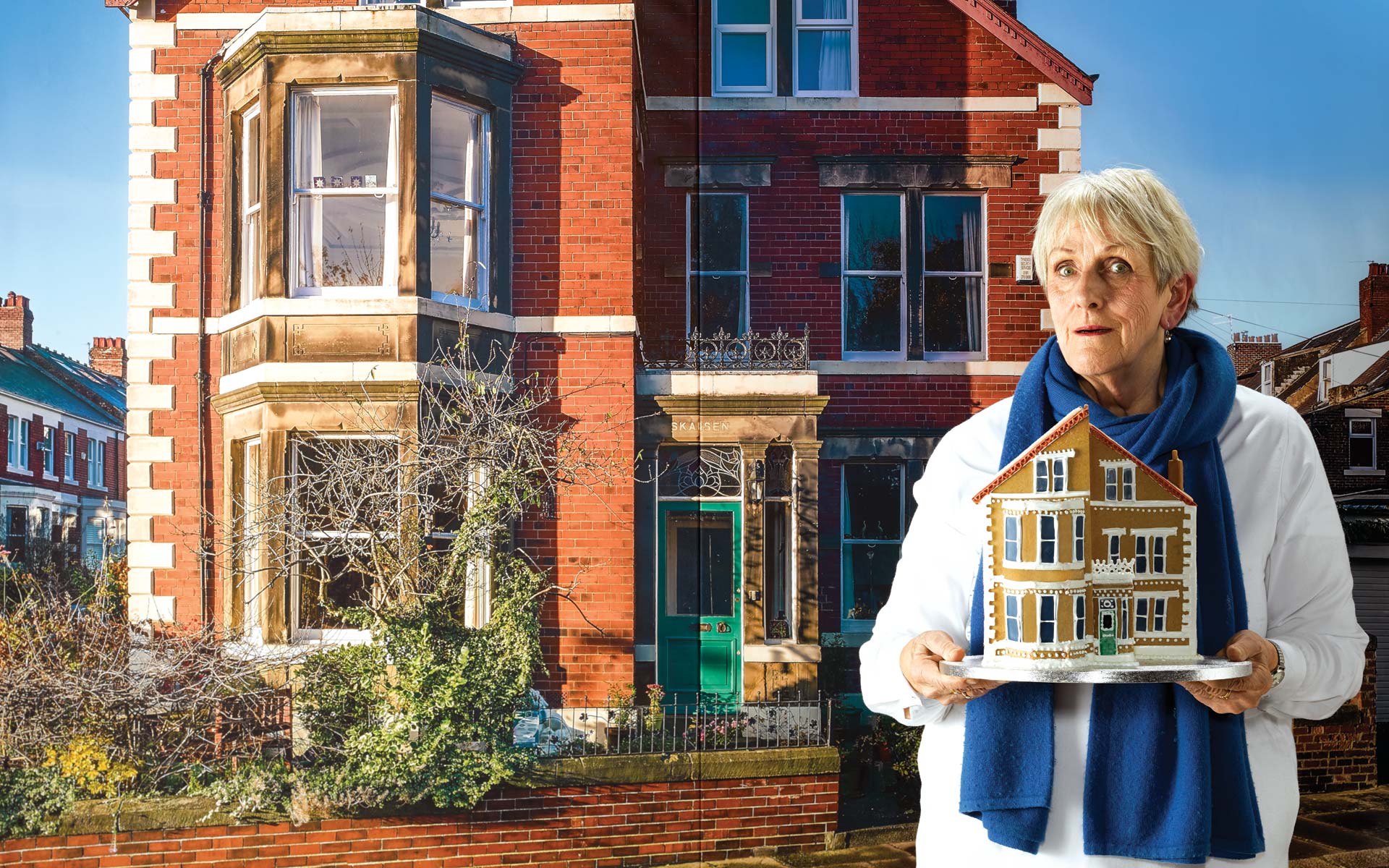 In 2014, 100 years since WW1 began, Bobby Baker began reimagining what day-to-day life is like in wartime.
Fast forward to 2018 and a house in Arthur's Hill Newcastle is transformed into an ingenious, immersive multimedia installation, inspired by real stories, passed down through Baker's family and shaped by the domestic and emotional labour of conflicts.
Accompanied by audio recorded by the artist and guided by hosts, small groups were taken on a guided tour of a house inhabited by a Britannia illusion, exquisitely gilded biscuit tins, a dramatic manifestation of a family anecdote and a monumental revolving sculpture of 4,701 peppermint cream meals.
The installation shone a light on the role of women during wartime and the impact of conflicts, historical and contemporary, on the mental health of whole families through the generations.
Wunderbar and Bobby Baker also ran a series of workshops including with women who had contemporary experience of war and whose baked tokens were displayed in the domestic armoury room of the house.
By the time Great & Tiny War ended its (extended) run, over 1,700 people had visited the artwork and found their own resonance within.
Read audience reactions and press reviews
See a full list of all the brilliant people who helped make Bobby Baker's Great & Tiny War
Bobby Baker's Great & Tiny War is a Daily Life Ltd and Wunderbar project commissioned by 14-18 NOW: WW1 Centenary Art Commissions.